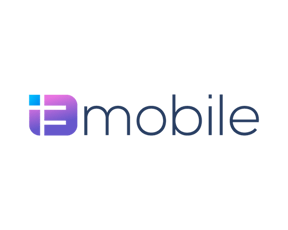 NEW CUSTOMERS ONLY
PROMO PRICING
Sim Card & Modem Bundle
Option 1 (Own The Device)
Unlimited Internet usage + Own the mobile hotspot device
$279.99/
first month
then
$79.99/
starting the 2nd month
Unlimited Data plan : $79.99/month

Modem/Router: $200/one time

SIM Card: FREE

Activation Fee: FREE

Shipping (1 to 2 Days): FREE

PayPal Only Fee 3.49%
Can be used for gaming and streaming services
Option 2 (Rent The Device)
Unlimited Internet usage + Own the mobile hotspot device
Can be used for gaming and streaming services
$119.99/
first month
then
$99.99/
starting the 2nd month
Unlimited Data plan : $99.99/month

Modem/Router: $119.99/one time

SIM Card: FREE

Activation Fee: FREE

Shipping (1 to 2 Days): FREE

PayPal Only Fee 3.49%
Option 1 (Own The Device)
Unlimited Internet usage + Own the mobile hotspot device
$279.99/
first month
then
$99.99/
starting the 2nd month
Unlimited Data plan : $99.99/month

Modem/Router: $200/one time

SIM Card: FREE

Activation Fee: FREE

Shipping (1 to 2 Days): FREE

PayPal Only Fee 3.49%
Can be used for gaming and streaming services
Option 2 (Rent The Device)
Unlimited Internet usage + Own the mobile hotspot device
Can be used for gaming and streaming services
$119.99/
first month
then
$109.99/
starting the 2nd month
Unlimited Data plan : $109.99/month

Modem/Router: $119.99/one time

SIM Card: FREE

Activation Fee: FREE

Shipping (1 to 2 Days): FREE

PayPal Only Fee 3.49%
Option 1 (Own The Device)
Unlimited Internet usage + Own the mobile hotspot device
$279.99/
first month
then
$99.99/
starting the 2nd month
Unlimited Data plan : $99.99/month

Modem/Router: $200/one time

SIM Card: FREE

Activation Fee: FREE

Shipping (1 to 2 Days): FREE

PayPal Only Fee 3.49%
Can be used for gaming and streaming services
Option 2 (Rent The Device)
Unlimited Internet usage + Own the mobile hotspot device
Can be used for gaming and streaming services
$119.99/
first month
then
$109.99/
starting the 2nd month
Unlimited Data plan : $109.99/month

Modem/Router: $119.99/one time

SIM Card: FREE

Activation Fee: FREE

Shipping (1 to 2 Days): FREE

PayPal Only Fee 3.49%
Here's what our customers say


"EXCELLENT, REALLY worked with me when I had connectivity issues!"- Shayley H.


"Excellent experience with this seller. Product was expedited and works great."- Ellen S.


"thanks so much!! this is the fastest service i could ever ask for. all hooked up"- David B.

"Product works! Excellent communication and problem solving."- Martin S.
Don't hesitate to give us a call, email, chat with us or use the contact form below