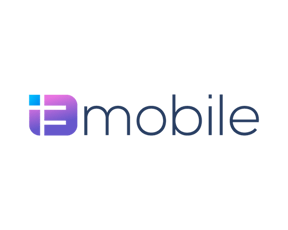 Privacy Policy & Use of Cookies
PRIVACY POLICY & USE OF COOKIES
This i3 Mobile Privacy Policy ("Policy") describes i3 Mobile's practices with respect to the collection, use, maintenance, protection and disclosure of our Customers' information in connection with the i3 Mobile Service. The policy also covers our privacy practices with respect to Website Users as described below. The policy also covers our privacy practices with respect to Website Users as described below.
DEFINITIONS.
This is what we mean when we use the following terms in this Policy:
a. "we" refer to i3 Mobile, LLC, its parents, affiliates and subsidiaries.
b. "i3 Mobile Service" or "Data Service" refers to the Data plan chosen by you with i3 Mobile.
c. "Customer" refers to the Data Service account owner and any user of the Service on or through your account.
d. "Website" means our website located at www.i3mobile.us
e. "User" means a visitor to the Website.
g. "Information" means the information we collect about you and your use of the Data Service. It includes information you provide to us, the information we collect when you use the Data Service, and information provided to us by third parties. Depending on how it is used or shared, some Information can be PII or De-identified Information, as those terms are defined below.
h. "Personally Identifiable Information" or "PII" means information that directly identifies or can reasonably be used to identify a particular individual (for example, name; addresses; telephone numbers; email address; Social Security Number). Personally Identifiable Information does not include De-identified Information.
i. "De-identified Information" or "Anonymous Information" is information that does not directly identify and cannot be reasonably linked to a particular individual. We treat IP addresses and other unique identifiers – such as cookie IDs, advertising IDs, device IDs and household IDs – as De-identified Information when they cannot reasonably be used to identify a particular individual. We also consider aggregated information and Device Identifiable Information to be De-identified Information.
j. "Device Identifiable Information" or "DII" is a type of De-identified Information that directly identifies or can reasonably be used to identify a specific browser, device, or group of devices, but doesn't directly identify and cannot reasonably be used to identify a specific individual.
k. "Financial Information" means information related to your financial relationship with us, including your credit card or banking information, your Social Security Number, payment history, and credit history.
l. "Network and Device Information" is information about the operation of the services and applications you use on the Mobile Service network, which includes wireless device location, bandwidth used, resources you use when uploading, downloading, or streaming data to and from the internet, and information about the websites you visit and applications you use when using the Mobile Service network. Network and Device Information also includes IP address, device IDs (including MAC ID and other identifiers), device types, device status, device serial numbers, and information about the settings, configurations, and software on your device.
n. "Location Data" means any information from your device that indicates where your device is located at a specific point in time. Location information is available when your device communicates with cell towers, WiFi routers, access points, and/or with technologies used by the Global Positioning System.
o. "Performance and Diagnostic Data" means performance and diagnostic data about your use of our network, networks you roam on, WiFi services or your performance information about your device. For example, we may collect information about signal strength, data failures, battery strength, and other device or network performance issues.
p. "Service Provider(s)" means third party vendor(s) that perform services on our behalf in connection with the offering, operation and provision of the Data Service or other legitimate business activities, for example, fraud prevention, payment processing, billing, shipping, e-commerce, customer service, analytics, and marketing services.
q. "Targeted Advertising" is the use of previously collected information about an individual, browser or device (such as age, interests, geographic area, income range), which has been rendered De-identified Information by the removal of PII to deliver advertising that is more likely to be useful to the recipient. Targeted Advertising can be First Party Advertising or Third Party Advertising.
r. "First Party Advertising" is advertising or marketing communications for i3 Mobile's products and services, including those offered under the i3 Mobile subsidiary brands.
s. "Third Party Advertising" is advertising or marketing communications for a third party (including, for example, for non-i3 Mobile products and services).
INFORMATION WE COLLECT AND HOW WE COLLECT IT.
We collect certain types of information about you when you visit the Website or subscribe to and use our Services, as described and illustrated below. We may collect this information directly from you when you provide it to us, automatically when you use the Data Service, from third parties, or on our Website.
a. Information You Provide To Us: When you create an account with us, call us, use online account tools (for instance, when you chat online with an agent), report services issues, complete customer surveys, or otherwise communicate with us, we collect the information you provide to us, which may include PII, such as:
• your name and contact information, such as billing address, work address, email address, phone number,
• credit card number, bank account number or other Financial Information,
• personal identifiers, such as date of birth or social security number,
• passwords and other information you provide to authenticate your access to the Data Service,
• records of correspondence and other communications, including records of online chats with our customer service, technical support or sales agents,
• information you provide when you establish customer settings or preferences on your account.
b. Information We Collect When You Use the i3 Mobile Service: When you use the Data Service, i3 Mobile and our Service Providers automatically collect Network and Device Information, Location Data, and Performance and Diagnostic Data. Some of the Information collected is CPNI data, which is subject to unique rules and additional protections under federal law. See below for more information on the Special Rules for CPNI Data. We also collect and generate Information such as account number, billing and payment history, and Data Service to which you subscribe or products you purchase.
Note: Other companies, like the manufacturer of your hot spot device, the provider of the operating system on your device, and providers of mobile applications installed on your device, may also be able to access and collect information. This Privacy Policy does not apply to the information collected by those third parties and we encourage you to read their respective privacy policies.
c. Information Provided by Third Parties. We may also obtain additional information about you from publicly available sources, such as research consultants, data service providers, and marketing firms, to supplement the information we collect from you. From time to time, we may combine this publicly available information with information that we collect from you. We may also obtain information from our business partners and/or their service providers or clients, to assist with data collection, reporting and ad response measurement, as well as to assist with delivering and analyzing the performance of relevant marketing messages and advertisements. The types of information that we may receive from third parties include, but is not limited to demographic data (including, but not limited to gender or age) and interest data (including, but not limited to demonstrated interest in or interaction with a particular product/website). We may also obtain credit information about you from outside credit reporting agencies to help us with customer authentication, fraud prevention and credit-related decisions.
d. Information Automatically Collected on Website: When a User visits our Website we may collect their information in the following ways:
Cookies. We and our service providers use "cookies" to collect information about your visit to our Website and to manage information concerning your preferences. A cookie is a small encrypted computer code added to a file on your computer as a record of your visit. It does not collect or provide your name or any other personal information about you. It can, however, be used by the Website to note information about your visit, such as your type of web browser, operating system and IP address, to better tailor the Website for you. It can also be used to recognize you when you return as a repeat visitor. You can control what cookies are accepted by your computer through the settings on your web browser or by deleting them from your computer. Doing so, however, may limit the personalization available to you.
Clear GIFs. We and/or our service providers may use clear GIFs (also known as "web beacons," "Internet tags," or "pixel tags"). These are lines of code that allow websites to summarize overall visitor usage patterns and to provide personalized services. We may use clear GIFs to track visitor preferences or to gather aggregated information about visitor usage patterns. We do not use clear GIFs to collect Users' PII.
Passive Automatic Electronic Collection. We and/or our service providers collect and log information automatically when a User visits our Website. For example, we collect your IP address, the name and location of your Internet service provider, the type and version of your browser, the length of time you visit the Website, your search queries on the Website, and the average number of pages you viewed. We use this log information for systems administration purposes and for technical troubleshooting. We may also use it to gather general demographic information about you, such as your general location.
e. Information collected from Children. We do not knowingly solicit children to purchase our services or products and do not knowingly collect PII from anyone under the age of 16. If you authorize a child to use our services or products by providing them with a device associated with your account, any information associated with such use will be treated as your information in accordance with this Privacy Policy.
HOW WE USE INFORMATION.
We use the Information we collect for legitimate business activities, including:
1) to provide and improve the Data Service, our network and our Website,
2) to communicate with you,
3) for advertising and marketing,
4) to enable location-based services, and
5) to generate De-identified Information.
a. To Provide and Improve the Services. We use the Information we collect to conduct business activities related to providing you with the Data Service, including:
1) establishing your account;
2) measuring credit and payment risk;
3) facilitating billing and collections functions and obligations (including any reporting to credit bureaus or collection agencies to obtain payment for our billed products and services);
4) authenticating access to your account;
5) account administration;
6) service delivery;
7) maintenance and operations, including management of the network and devices supporting our service and our systems;
technical support;
9) hardware and software upgrades for devices and systems;
10) understanding the use of the Data Service;
11) improving our services and identifying and developing new features, products and services;
12) internal analytics and reporting;
13) detecting the unauthorized reception, use, or abuse of the Data Service and to protect our subscribers from fraudulent, abusive, or unlawful use of, or subscription to, the Data Service;
14) collecting fees and charges;
15) protecting our rights, our personnel, and our property; and
16) complying with applicable law.
When you purchase a device from us for use in connection with the Data Service we may share your PII and Financial Information with trusted Service Providers involved in fraud prevention in order to verify the authenticity of your transaction. Transactions detected as being potentially fraudulent may be further reviewed or declined.
b. To Communicate with You. We also use the Information we collect to deliver and personalize our communications with you. For example, we may use the PII you provide us to inform you of Mobile Service updates or the status of a service request or outages, as well as to invite you to participate in a survey, to collect amounts you owe, or in connection with other activities related to the Data Service. Additionally, if you started to purchase one of our products or services on the Website, but have not yet completed the purchase, you may have provided partial Information, such as your name, e-mail or mailing address. In that case, we might send you an email or other communications to remind you about your interest. The reminder email will provide you with an opportunity to opt out in the event you are not interested in receiving further emails of this kind.
c. For Advertising and Marketing. We also use the Information we collect to send you promotional communications for the Mobile Service and other First Party Advertising and Third Party Advertising we think may be of interest to you. We may contact you via phone, mail, email or other methods. These promotional communications and advertisements may be directed to you because you subscribe to the Data Service, because of the way you use the Data Service, or because you live in a certain geographic area, or maybe based on demographic and interest information that we collect or obtain from other sources. Many of these marketing and advertising activities use De-identified Information that does not personally identify you, such as your ZIP Code, your IP address, device IDs, household IDs, advertiser IDs and/or other persistent identifiers that are not directly or reasonably linked to your identifiable information. Some of our marketing and advertising activities, however, do include the use of PII. For example, we use your postal and email address to deliver marketing and advertising to you. You may opt-out of some marketing communications from us as outlined in Section 5 below.
We may also use Information to facilitate the display of First Party Advertising to you on other websites, mobile applications and devices. When we do this, we may provide Service Providers with access to certain PII in order to facilitate the creation of de-identified audiences and the placement of Targeted First Party Advertising.
d. To Enable Location Based Services. If your device is turned on, our network is collecting Location Data about the device location. We may use, provide access to, or disclose Location Data without your approval to provide and support the Data Service, including routing wireless communications, operate and improve our network and business, detect and prevent fraud, or as required by law or emergency.
Depending on your device, you may be able to obtain services (such as mapping or ride-sharing service) that use the Location Data of your device. These services referred to as Location-Based Services ("LBS"), are generally provided by third parties in connection with apps or websites. Third party LBS providers generally use your device operating system's location capabilities, which can determine location independent of our network, to derive device location. We do not share network location data with third party LBS providers for their LBS. It is important that you understand the location capabilities and settings of your device and the privacy policies and terms under which third party LBS are provided.
e. To Generate De-identified Information. We may use PII to generate De-identified Information, including DII, that cannot be reasonably linked to you individually. Our collection, use, and disclosure of De-identified Information is subject to our discretion and is not subject to any of the restrictions in this Policy. However, we do provide you with the choice to opt-out of the use of your De-identified Information to facilitate Targeted Third Party Advertising (see below).
WHEN AND WITH WHOM WE MAY SHARE INFORMATION.
i3 Mobile does not and will not sell, license, or rent your PII to third parties without your consent. We only disclose PII as described in this Privacy Policy. We may share your information with the following types of parties:
a. Authorized Parties With Your Consent. We may disclose PII about you to third parties with your consent. We may obtain your consent through a variety of channels, such as in writing; online, on your phone, when you agree to terms of service in our website, or implicitly, for example, when you purchase a product and ask that it be shipped to your home, thereby consenting to our disclosure of your name and address to a third party shipping company to complete delivery.
b. Account Holders and Other Authorized Users. We may disclose any Information about a subscriber's account and use of a service or feature to the primary account owner after appropriate authentication. The primary account owner may also authorize other users to access information on the account, which may include information about the primary account owner's use of the relevant service.
c. Service Providers. We may share your PII with our Service Providers. For example, when you purchase and finance a device for use in connection with the Data Service, we will provide your PII and Financial Information to Service Providers who provide identity verification and fraud prevention services. When you use a payment card for goods or services on our website, our Service Providers may share your PII with other third parties, for example with a payment card processing company, and a shipping or fulfillment company, in order to complete your purchases and orders. We may also share your PII with Service Providers to generate De-identified Information, including DII, that cannot be reasonably linked to you individually. These Service Providers are authorized to use your PII only as necessary to provide these services on our behalf.
d. Third Party Carriers. If you are roaming on the network of another wireless carrier or WiFi service provider, your wireless telephone number, your location, the numbers you dial, and other information about your usage will be available to that carrier to facilitate that service.
f. Lawful Disclosures. You acknowledge and agree that we may access, preserve and disclose your Information, including your PII if we are required to do so by law or if we have a good faith belief that such disclosure is reasonably necessary:
1) to comply with applicable law, a subpoena, court order or other legal process;
2) to investigate violations of this Policy, or other contracts we have with you;
3) to respond to claims that any content violates the rights of third parties;
4) to respond to your requests for customer service; and
5) to protect the rights, property, or personal safety of the public, i3 Mobile, its agents, its subscribers, or the Data Service. We may also disclose PII to law enforcement agencies in emergency circumstances, where the disclosure of such information is consistent with the types of emergency disclosures permitted or required by law.
g. Third Parties for Marketing Purposes. We do not and will not sell, license or rent Customers' or Website Users' PII to unaffiliated third parties without the required consent to do so. We may provide De-identified Information, including DII, to third parties for advertising, marketing and other purposes provided they commit not to re-identify the information.
CHOICES YOU HAVE TO LIMIT USE AND SHARING OF INFORMATION.
a. Targeted Third Party Advertising. You can opt out of the inclusion of your De identified Information in the information we share with third parties in connection with Targeted Third Party Advertising by contacting us at kay@i3mobile.us.
b. Marketing Communications. We may send you marketing communications about i3 Mobile products or services. We allow you to limit or opt out of some types of marketing communications. Please note, any requests to be placed on the "Do Not Mail" list will only be effective for the 12-month period following such request. If you wish to continue to remain on the "Do Not Mail" list, you will need to make another request upon the expiration of the previous request.
c. Interest Based First Party Advertising. Some advertising that you see on the internet or in mobile applications on your devices are tailored to your interests and based on your activity online or in the mobile applications. If you do not wish to receive interest based ads for our products and services on other websites or mobile applications, you may opt out of most such advertising by going to the following websites operated by industry trade and self-regulatory organizations: http://networkadvertising.org/choices (operated by the Network Advertising Initiative) or http://www.aboutads.info (operated by the Digital Advertising Alliance).
Please note, your opt-out preferences may not take effect immediately and do not retroactively apply to existing advertising/promotional messages or campaigns.
6.HOW WE SECURE YOUR INFORMATION.
We employ physical, electronic, and procedural safeguards to protect your Information, including PII. Despite these measures, we do not guarantee the security of Information stored in our database or that unauthorized parties will not intercept Information you send or receive over the internet. As a shared resource, the internet subjects our services and you to the risk of unauthorized access to files and data, even when security measures are implemented.
We will retain your PII for as long as your account is active or as otherwise necessary to fulfill our agreement with you, help us improve our products and services, comply with our legal obligations and/or resolve disputes.
CHANGES TO THIS PRIVACY POLICY.
We may change this Policy at any time. We will notify you of material changes by posting the revised Policy on the website. We encourage you to periodically review the Policy to inform yourself of any changes. The revised Policy will be effective on the date it is posted unless the revised notice states otherwise. You understand and agree that, if you use the Data Service after the effective date of the updated Policy, i3 Mobile will consider your use as acceptance of the updated Policy. If we make material changes that will result in a new use, disclosure, or permission of access to PII previously collected, we will obtain your appropriate consent before implementing such change as required by applicable law.
HOW TO CONTACT US
Fatalistik, Inc.
P.O.BOX 3780
Salisbury,MD
21802
kay@i3mobile.us
(855) 546-0081
Effective Date: January 1, 2021