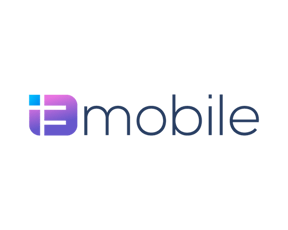 5 Things to Consider When Choosing a Mobile Service Provider
BLOG
Homes and businesses increasingly depend on internet services to complete their daily activities. Residences need it for various systems and entertainment purposes, while companies require it for communications and transactions. There are many other reasons why the internet has become the central power running the world. And with increasing demands, many mobile service providers have also emerged. It can get challenging to choose an internet provider, especially with all of them offering attractive offers.
Here are five things you should consider when choosing a mobile service provider.
#1- Type of Technology: Network technology can impact your efficiency manifolds. You must ensure your internet provider delivers you the latest, regularly updated, and scalable connections. You should be able to upgrade your network technology according to the market requirements. Check that such updates are hassle-free and do not affect your work.
#2- Internet Speed: Internet speed is critical for most when choosing their mobile service providers. Make sure that the connection has a large bandwidth, isn't disrupted or hindered by heavy traffic, and the signal is reliable. Ask the neighbors about their connection speeds to expect a realistic idea of internet speed. You can get a high-speed fiber connection for fast internet over a slow DSL connection.
#3- Reliability: The reliability and security of the network is of utmost importance. Check if the provider is connecting you to a converged network with voice, video, and data connection over a single network. Although it isn't a bad choice at all, there are a few security concerns about network convergence. Furthermore, since your business almost entirely depends on the internet, your mobile service provider should be reliable enough to avoid any losses. There should be minimum cases of glitching, and if there arise any, the provider should be able to solve it quickly.
#4- Service Costs and Customizations: The cost can depend on many factors like the technology being used, internet speed, amount of data, type of connection, and your locality. However, with the competitive markets, your potential mobile service provider should ideally give you better offers and provide discounted rates with reliable and fast connections. An ideal mobile network provider will also let you customize your plans according to your residential or business requirements. You should not be burdened with the payments of services you might never use.
#5- Availability: While internet connections are readily available in urban areas, the same cannot be said about rural regions. A good high-speed fiber connection will not do you any good if the internet provider does not deliver services in your area. Make sure they operate in your area to ensure reliable and fast internet services round the clock.
About i3 Mobile
Check out i3 Mobile for hotspot routers with a Netgear nighthawk unlimited data plan and high-speed connectivity across the US. Our hotspot router and data bundles come at affordable prices, and our high-speed unlimited data plan just costs $169 per month and provides a lightning-fast speed of more than 100Mbps. You can reach out to us at (855) 546-0085 or drop an email to know more about unlimited data hotspot plans.