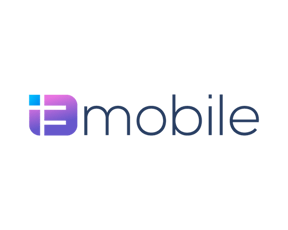 Everything You Need to Know About 5G
BLOG
Every few decades, the internet population gets introduced to a more advanced
technology that provides better convenience and speeds. The launch of 1G (the first-
generation technology) in the 1980s enabled mobile phone calls, 2G in the next decade
presented texting and digital voice, 3G in the 2000s gave us mobile internet, music
streaming, and picture messaging, then 4G in the 2010s enhanced the online multimedia
streaming experience to another level with HD videos and relieving users of worrying
about their data consumption. However, with 5G, online streaming has reached a
completely another level.
Here is everything you need to know about 5G-
What is 5G?
The fifth generation of wireless mobile technology that succeeded 4G LTE is called 5G.
This technology has truly changed how internet user experiences their daily life by
virtually connecting anybody or anything to everything, including machines, objects, and
devices.
What are the Benefits of 5G?
The fifth generation wireless mobile technology provides higher multi-Gbps data speeds,
increased reliability, a vast network capacity, ultra-low latency, better connectivity,
increased availability, and a significantly greater user experience. Ultimately, 5G
provides its users with great performance and efficiency and enables them to connect to
any device even through voice-activated commands. It has completely removed the
"buffering" or lag issue, which was the most common and aggravating technical problem
that internet users faced every day, allowing them to achieve their goals in real-time.
What Technology Does 5G Use?
5G wireless mobile network is based on OFDM (Orthogonal Frequency-Division
Multiplexing), which modulates digital signals across multiple channels to reduce
interferences, providing a seamless experience to the user. Additionally, 5G also utilizes
the 5G NR air interface. The 5G NR air interface makes OFDM principles more capable
of delivering higher flexibility to the users. This entire combination adds more to the
advantageous applications of 5G in many other fields apart from networking for
communicating.
5G also operates on wider bandwidths such as sub-6 GHz and mmWave (24 GHz and
up). The expanded usage of spectrum resources enables 5G with a high capacity, multi-
Gbps throughout, and low latency.
What are the Primary Applications of 5G?
The most defining capability of 5G is that it is designed for forward compatibility, which
means, you will be able to use 5G in services that are unknown today but may be of great
significance in the future. 5G is used in multiple areas today, but there are some primary
applications you should know about-
● Enhanced mobile broadband: 5G has allowed users to expand their horizons and
live immersive experiences such as Virtual Reality (VR) and Augmented Reality
(AR). This was possible because of the fast data rates and lower latency.
● Mission-critical communications: Industries like infrastructure, vehicles, and
medical procedures can use 5G with ultra-reliable connections.
● IoT: The Internet of things is possibly the fourth industrial revolution which
became possible because of seamless 5G networks.
About i3 Mobile
Check out i3 Mobile for a mobile hotspot unlimited data plan and high-speed
connectivity across the US. Our hotspot router and data bundles come at affordable
prices, and our high-speed unlimited data plan just costs $149 per month and provides a
lightning-fast speed of more than 100Mbps. You can reach out to us at (855) 546-0085 or
drop an email to know more.