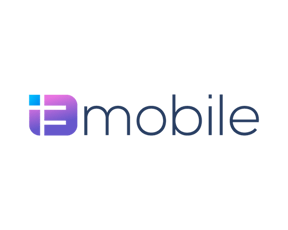 6 Amazing Facts About Mobile Data
BLOG
As mobile technology is advancing and becoming more available and affordable than ever, we see everyone with cell phones now. And with digital devices, the internet has also become omnipresent. It is not just required for searches today, but it has become a vital part of our everyday lives. According to a recent study, the global population of mobile internet users stood at 4.32 billion, or ninety percent of the total users. And while its primary purpose is communication, today, it has entered the entertainment world.
If you are intrigued by how the mobile internet became such a critical part of our lives, you may want to know more amazing facts about this amazing connection-
Fact #1- There are More Mobile Internet Users in the World: Yes, we all use the internet, but who knew mobile data was much more used? According to a study, mobile internet traffic accounts for almost 55% of total web traffic. In the mobile-first markets of Asia and Africa, mobile data connections hold a much more significant percentage of webpage views. Interestingly, according to Cisco's annual internet report, there was a massive increase in the total worldwide mobile traffic of 81% in just two years from 2012 to 2014. This percentage would have reached 98% if 45% of this mobile traffic was not offloaded to Wi-Fi networks.
Fact #2- East is the Real Fast & Furious of Mobile Data: According to a survey, mobile data speeds are doubling from a global average of 526 kilobits per second to 1387 kilobits per second, as happened in 2013. However, South Korea has the fastest internet speed of 52.4 Mbps. At the same time, the average global internet speed is only 9.1 Mbps.
Fact #3- The Global Population of Mobile Data is only Increasing: Mobile data is growing at a rapid speed. As most of the population today relies on the fast internet anywhere and everywhere, mobile data has shown the potential to be the most suitable tool in the community. According to a survey, the total number of global mobile subscribers will likely grow from 5.1 billion (66%) in 2018 to 5.7 billion (71%) by 2023.
Fact #4- Let's Talk About Mobile Data Speed: Mobile data speeds will more than triple by 2023 and reach 43.9 Mbps compared to 13.2 Mbps of 2018. Moreover, 5G connection speeds will be thirteen times higher and reach 575 Mbps than average mobile data speeds.
Fact #5- Some 4G Facts: While people still use 2G and 3G connections, 4G and 5G are the most popular choices for faster speeds. While 4G only makes up 15% of device connections, it accounts for 51% of traffic.
Fact #6- Mobile Broadband is Impacting the Market: Investing in 4G has generated over $73 billion in GDP growth between 2012 and 2016 and between 371,000 to 771,000 new jobs.
About i3 Mobile
Check out i3 Mobile for hotspot routers with a Netgear nighthawk unlimited data plan and high-speed connectivity across the US. Our hotspot router and data bundles come at affordable prices, and our high-speed unlimited data plan just costs $169 per month and provides a lightning-fast speed of more than 100Mbps. You can reach out to us at (855) 546-0085 or drop an email to know more about gsm data-only plans.