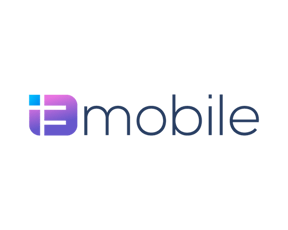 5 Benefits of a Mobile Hotspot Router
BLOG
We need the internet wherever we go. Our devices virtually stop working without internet
access. A mobile hotspot router is an easy-to-access wireless device to connect to the
internet anywhere, whether at home, commuting, or outdoors. A mobile router may be a
USB, dongle, or compact device. You can buy a monthly data pack for such routers or
even go for an unlimited continuous data plan, whatever suits you well.
What is a Mobile Hotspot Router?
A wireless mobile hotspot router is a device that lets you connect to the internet
anywhere without the hassle of cables. You can connect it to your phone, computer, and
even gadgets at your home and office for seamless and high-speed internet connectivity.
They are stationary or portable and come with many features that can have many
applications beyond a hotspot itself. It is an on-the-go personal internet accessing device
that can easily fit in your pocket.
There are many advantages of using a mobile hotspot router today-
1.Portability:
This is the principle behind the invention of a mobile hotspot router.
These come in many compact designs, which you can easily carry in your bag or
your pockets. After fully charging, they give you enough battery life that you can
easily commute and still stay connected to the internet all the time.
2.Faster Internet Speed:
A mobile hotspot router is connected to high-speed
internet, which is not available on the public internet since many people use it
simultaneously. You also get to decide how much speed you want depending on
your utilization and buy a pack accordingly, without wasting your money.
3.Connectivity:
Hotspot routers can be connected across different devices with
ease. They are engineered to support many devices at the same time; hence you
can use them at home to connect to your domestic gadgets as well.
4.No Throttling and Buffering:
Since you will have a private internet connection,
most internet providers don't throttle your internet speed. Throttling occurs when
the internet service providers reduce your internet speed intentionally due to high
traffic. A personal internet connection also ensures a fast internet speed, reducing
the cases of buffering while streaming videos. Buffering occurs when the internet
speed is to slow for your videos to stream seamlessly. Additionally, the lack of
throttling means no low-speed internet, improving the efficiency of your domestic
internet-based gadgets because they don't face the issue of disconnection all the
time.
5.Saves Money:
You can choose the kind of data plan you want to purchase when
you have a mobile hotspot router. Mobile hotspot routers give you the flexibility to
go for high-speed or standard speed internet. You can also choose the duration of
the plans between monthly, annually, and continuous, ultimately saving your
money.
About i3 Mobile
If you are looking for a Netgear nighthawk unlimited data plan that offers high-speed connectivity across the US, i3 Mobile should be your one-stop destination. Our high-speed unlimited data plan just costs $169 per month and provides a lightning-fast speed of more than 100Mbps. We are one of the best GSM network providers in the USA. You can reach out to us at (855) 546-0085 or drop an email at kay@i3mobile.us to know more about unlimited data hotspot plans.