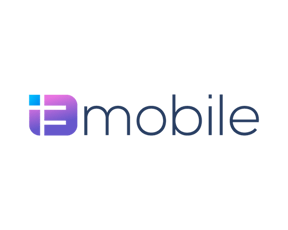 5 Benefits of a Fast Mobile Network
BLOG
The internet has integrated itself into every aspect of our lives today. However, even with enough advancements, many people are still unable to enjoy fast internet speeds. This may be because they don't want to pay the additional money, or their locations simply do not access better connectivity. Speedy mobile networks can help browse better, download and upload quicker, and stream quality content easily.
If you are considering a fast mobile network, you should definitely check out the benefits a fast mobile network offers.
Benefit #1- Saves Time: We are in the habit of taking out our phones and starting to learn about something we just heard by searching it online. Moreover, many of us do not have a habit of keeping cash in our pockets and rely entirely on digital payment options. A faster mobile network saves your time by quickly giving you results in an expected manner. Studies show that with a fast mobile network, you can load a search result in just a few seconds, while a few years back, it took over fifteen seconds for results to load.
Benefit #2- Quicker Access to Online Data: Better bandwidth and a faster mobile network mean quicker access to data over the internet. You can quickly search for data online, saving time for other jobs that need your immediate attention. Today, many people also use cloud storage to store their photos, documents, and other essential media. You can quickly access your data that is stored online with a fast mobile network.
Benefit #3- Stream Without Buffering: Remember how annoying it was to sit on YouTube and look at the loading circle for minutes until you could enjoy the actual video? Even then, buffering occurred throughout the video and reduced the entertainment quotient to zero. With a fast mobile network, you can stream and download videos over the internet and apps without buffering issues. Moreover, better connectivity with fast mobile networks also allows you to access the data in high definition for a quality experience.
Benefit #4- Enhanced Communication: Video calls and internet calls are very common today, especially when a majority of the companies have switched to the work-from-home model. Moreover, with the increasing use of social media, everyone needs a fast internet connection. When the mobile network is fast, you will also receive better connectivity and enhanced communication.
Benefit #5- Reduced Frustration: Slow mobile networks are indeed frustrating. Standing in a long queue at the supermarket and not getting enough connectivity to complete the transaction, or traveling a long distance and not being able to use the navigation tools, or not being able to stream online music or videos are just some of the instances of how slow internet can annoy a person. With a fast mobile network, you can access the entire web browser anywhere and any time without worrying about a poor connection and enjoy to the fullest.
About i3 Mobile
If you are looking for a Netgear nighthawk unlimited data plan that offers high-speed connectivity across the US, i3 Mobile should be your one-stop destination. We are one of the best GSM network providers in the USA. Our high-speed unlimited data plan just costs $149 per month and provides a lightning-fast speed of more than 100Mbps. You can reach out to us at (855) 546-0085 or drop an email at kay@i3mobile.us to know more about unlimited data hotspot plans.